Other Temples, Madurai District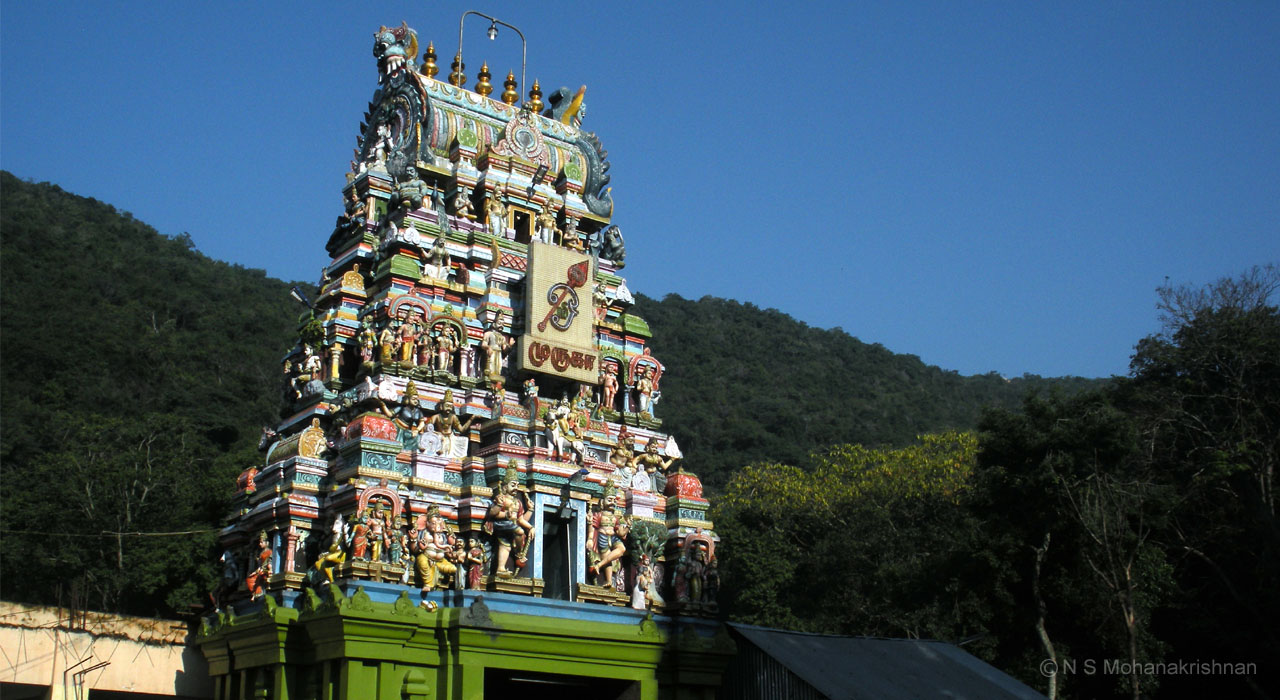 Pazhamudhircholai is about 24 Kilometers North East of Madurai in a separate road. Cross the Azhagar Koil and drive up the hills to reach this famous Muruga Temple. You could also walk up the 3 kilometers, only beware of the monkeys on the way who have been spoiled by tourists who feed them as if they cannot get food themselves in the forest. The best way to walk up is empty handed and the monkeys will not even care about you.
Tea and snack shops available locally. We found the Masal Vadai particularly good in one shop.