Paadal Petra Sthalams - Ramanathapuram District
Aadhi Ratneswarar (also called Ajagajeswarar), facing east
Anbayiravalli (also called Snekavalli), facing east
Agastya Vinayaka, Devachandar, Surya with consorts Usha and Pratyusha, Markandeya Vinayaka, Varuna Vinayakar, Thaneeswarar, Thaneeswari, Naagar, 63 Nayanmar, Kannimoola Vinayakar, Somaskandar, Sidhdhi Vinayakar, Arjuna Lingam, Gowri, Varuna Lingam, Gomatheeswarar, Yogalingam, Viswanathar, Visalakshi, Varadaraja Perumal with Sreedevi and Bhoodevi, Brigulingam, Muruga with consorts, Gajalakshmi, Nataraja, Bhairava, Chandran with consorts Karthigai and Rohini, Saneeswarar.
Sanctum Niches – Narthana Ganapathi, Dakshinamurthy, Lingotbavar, Brahma, Durga, Chandikeswara.
Amman Shrine – Navagraha, Rettai Vinayakar, Sanctum Niches – Ichadevi, Kriyadevi, Gnanasakthi Chandikeswari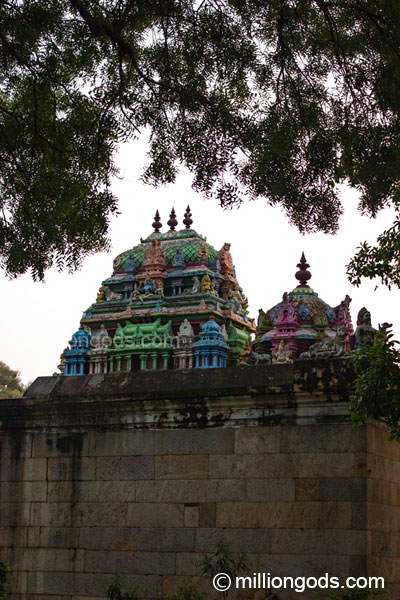 Thiruvadanai is about 95 kilometers east of Madurai via Sivaganga on the road to Thondi. Thiruvadanai is about 60 kilometers north of Ramanathapuram via Thondi.
None locally, but for Tea Shops. The closest are Madurai, Ramanathapuram, and Rameswaram.