Brahmapureeswarar, Tirupattur
Saivite Temples - Vellore District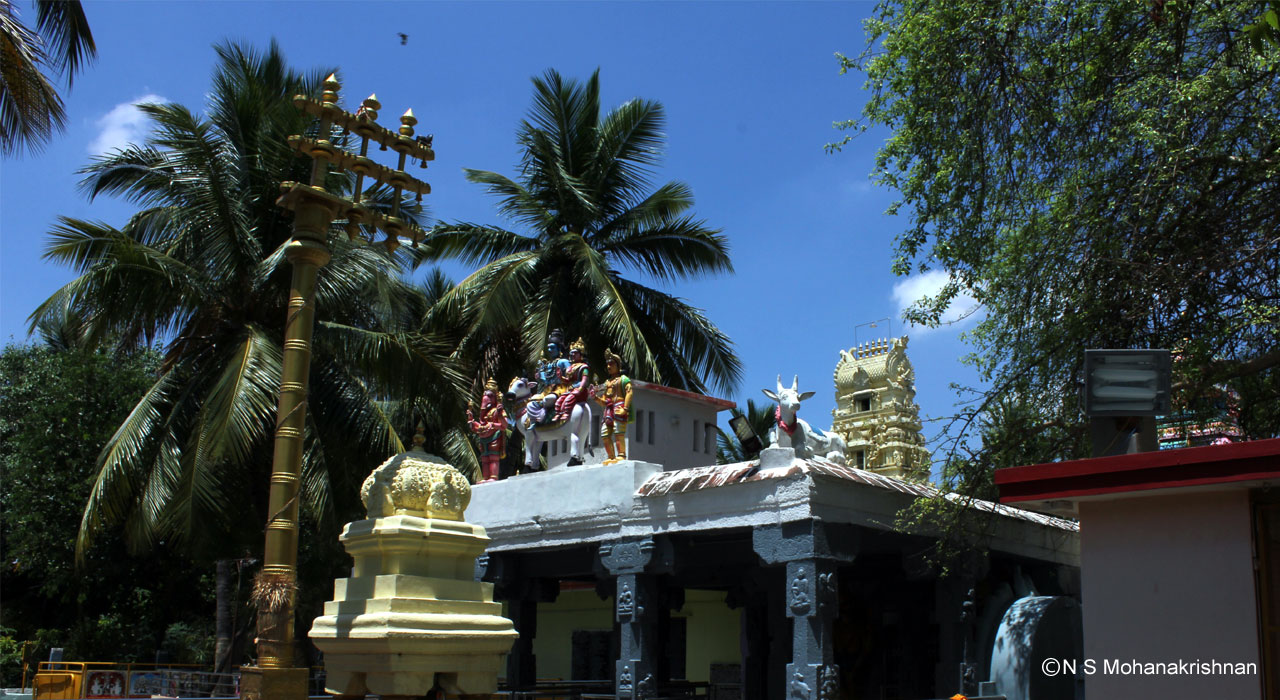 Brahmapureeswarar, facing east
Thirupurasundari, facing east
Prakaram – Suryan, Chandran, Navagraha, Kalabhairava, Magizhavinayaka, Ramanada Easwarar, Parvadavardhini, Selva Vinayaka, Naalvar, Sokkanadar, Meenakshi, Kasi Viswanathar, Adi Annamalaiyar, Muruga with consorts, Vilveswarar, Kannimoolai Ganapathi, Ayyappan, Vanni Vinayaka. Sanctum Niches – Nritha Ganapathi, Dakshinamurthy, Lingotbavar, Brahma Chandikeswara, Durga.
Brahmapureeswarar Tirupattur is near the lake shore road. We advise you to park your vehicle wherever convenient and either walk or take an autorickshaw to visit this temple, the nearby Perumal and Anjaneya Temples. The road are narrow, crowded and difficult to navigate.
None locally except tea shops. Closest is Vaniyambadi, Ambur or Vellore.