Saivite Temples - Vellore District
Gowtameswarar, facing east
Kirubambigai, facing south
Ganesha, Dakshinamurthy, Vishnu, Brahma, Durga, Chandikeswara, Sage Gowtama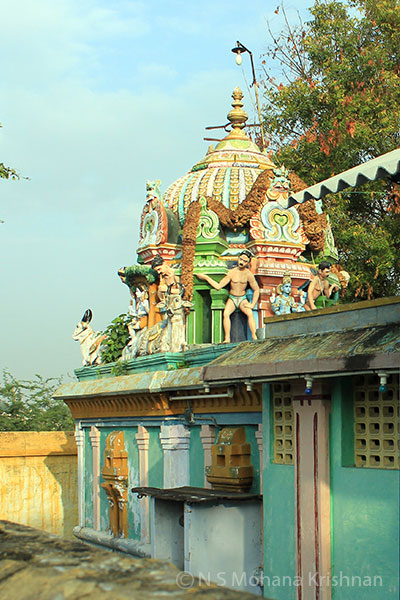 Gowtameswarar Kaarai is as old as the other Kshadaranya Kshetram temples. Obviously the ancient temple has been lost and a new one has been built.
Sage Gowtama is believed to have installed the Lingam and worshiped the lord here at Gowtameswarar Kaarai. The lord is believed to have preached Sage Gowthama about rare medicinal plants and medicines here. Sage Gowthama is also believed to have been relieved of the curse of the killing of a Cow (though a Maya Cow). The lord is believed to have blessed Sage Gowthama's wife Ahalya here.
From Ranipet proceed for about a kilometer on the Chittoor road and take the left at a fork to reach Gowtameswarar Kaarai.
None locally, nearest is Ranipet