Other Temples, Chennai District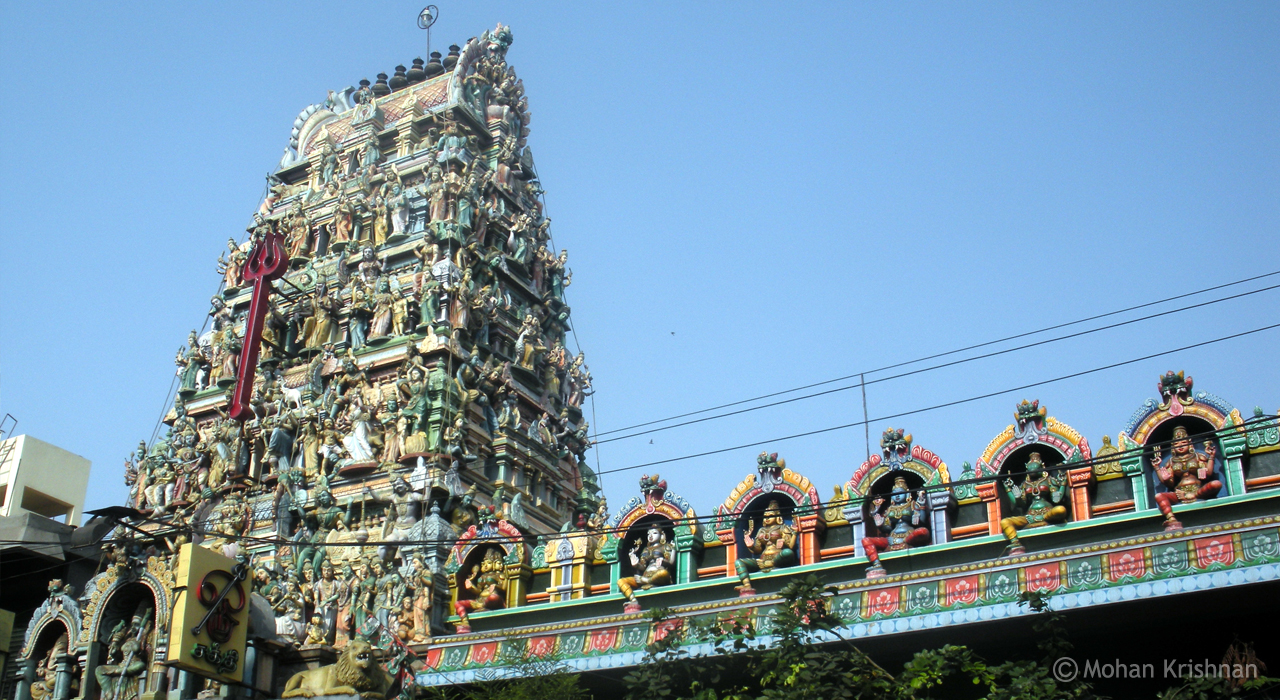 Kamadeswarar, facing west
Ganesha, Subramanya, Veerabhadra, Kali, Nataraja, Saivkami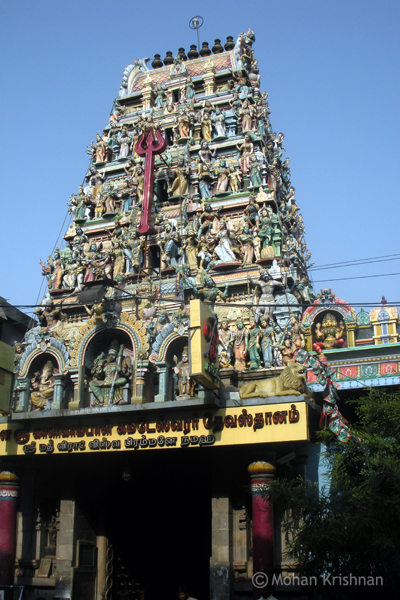 The original old Kaligambal Mannady was located near the seashore and was relocated here in 1640 and built up around 1678 by the Vishwakarma Community.
It is believed that a fierce form of Goddess was held in worship earlier and that this form was replaced depicting a calm posture later here at Kaligambal Mannady. It is also said that Shivaji, the Maratha Warrior visited Kaligambal Mannady in 1667.
Kaligambal Mannady temple is located in Thambu Chetty street in the Parrys Corner area of Chennai, opposite the Madras High Court. A very busy and crowded area and cars are not ideal to reach Kaligambal Mannady . We recommend you go here early in the morning, park the car outside the high court parking space and get out before the crowd starts. Parking space will be unavailable during peak hours.
There are some old and famous restaurants around, but they are scattered and you need to travel around in a cycle rickshaw. Agarwal Bhavan, Ramakrishna Lunch Home, Shankar Cafe, Saravana Bhavan, Hot Chips restaurant and a host of road side shops too. Staying in this locality is not advisable unless you really want to experience the crowd, dirt and noise.