Other Temples, Chennai District
Ganesha, Muruga, Anjaneya, Sapthamadar, Bhadrakali, Arasadi Vinayakar, Veerabhadra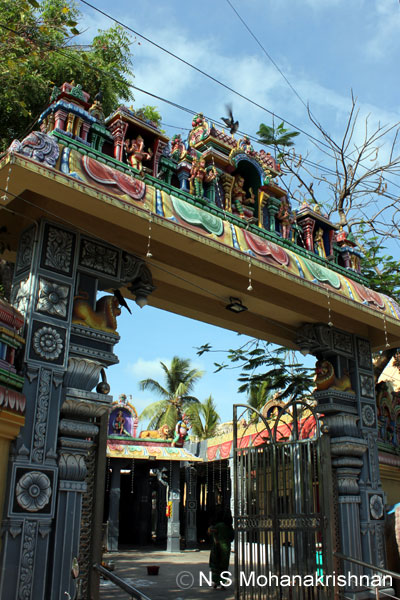 Kolavizhi Amman Mylapore is believed to be about more than 500 years old and existed even when when Mylapore was a separate village. The origins would have been as a Grama Devata. The Processional deity is considered very ancient and claimed to be from the Chola Era.
Kolavizhi Amman Mylapore was the Grama Devata (village guardian deity) when Mylapore was  a village and the importance continues to this day as the annual Brahmotsavam at Kapaleeswarar Temple takes place only after this deity is propitiated. There are claims, as indicated by a Sidhdhar, that this deity was worshiped by Aghoris (Ascetic Saivite Sadhus who engage in post mortem rituals).
Kolavizhi Amman Mylapore is near Karaneeswarar Temple.