Siva Subramaniaswamy West Saidapet
Other Temples, Chennai District
Siva Subramaniaswamy (Murugan)
Kasi Viswanathar, Bhairava and Navagrahas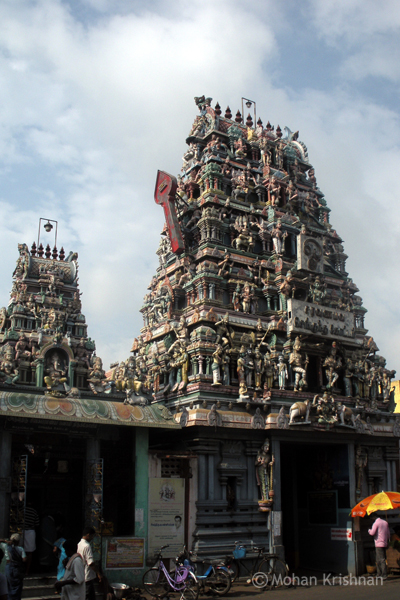 Siva Subramaniaswamy West Saidapet is about 300 years old and built by the Sengunthar Community.
About 100 years ago, a thief is believed to have entered Siva Subramaniaswamy West Saidapet and placed his hands on the idol of Lord Muruga to take off with the jewels. As soon as he laid the hands on the idol, he lost his eyes and cried in panic.  People rushed to the temple, came to know what happened, but let the thief go free as he had been punished by the Lord himself. The news spread and the fame of temple began to spread and is a crowded worship place these days.
Siva Subramaniaswamy West Saidapet is in Siva Subramaniaswamy Temple street not far from the Saidapet Railway Station on the western side and in between the two famous Shiva and Perumal Temples.