Viruntheeswarar Vadamadurai
Saivite Temples, Coimbatore District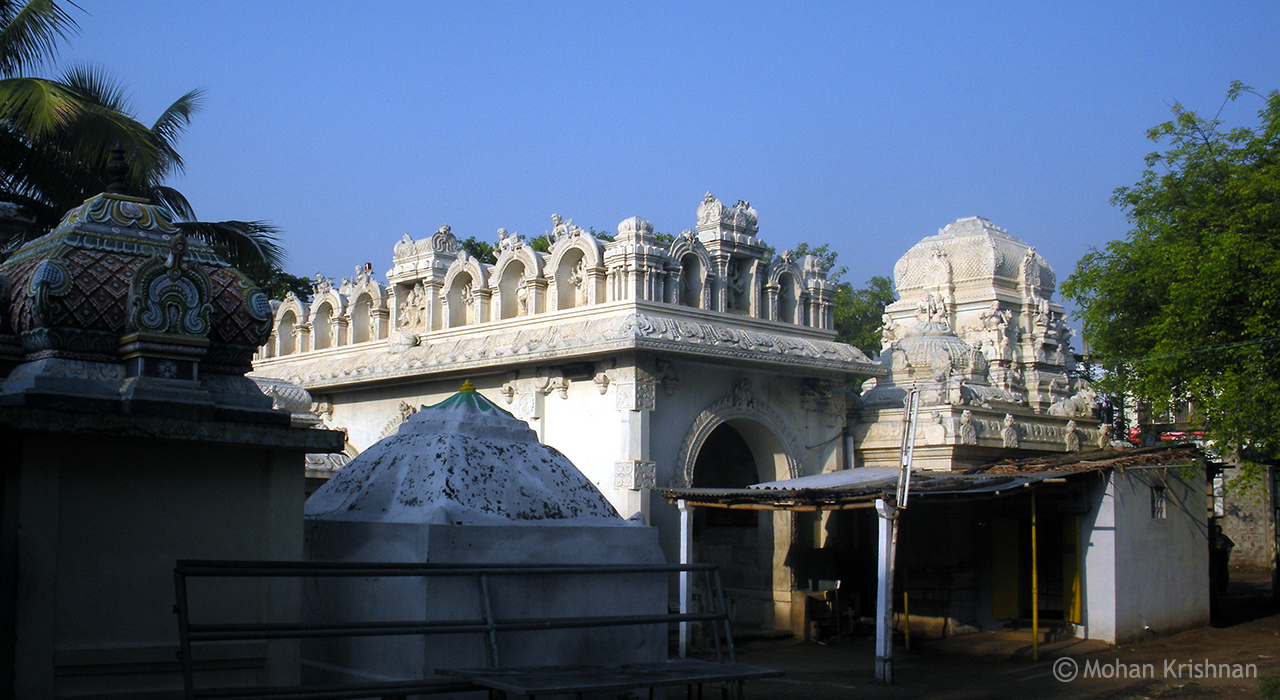 Viruntheeswarar, facing east
Vishwanayagi amman facing south
Moola Ganapati, Dakshinamurthy, Veera Anjaneya, Lakshminarayana Perumal, Chandran, Suryan, Kala Bairava, Navagrahas, Saneeswara, Muruga with consorts
Viruntheeswarar Vadamadurai was built by Kulothunga 1 about 1300 years ago. Cheras and Cholas have given gifts to this temple. Arunagirinadar (15th Century CE) has visited and sung hymns for Lord Muruga here. Sundarar (8th Century CE) is known to have visited and stayed here.
Saint Sundarar performed Pooja here at Viruntheeswarar Vadamadurai with drumstick leaves and offered a meal to the lord using these leaves, hence the name of the lord and the sacred tree.
Vadamadurai is in Thudiyalur and 10 kms from Coimbatore on the Mettupalayam road.
Closest place to stay is Coimbatore. Some roadside shops are available for food, nothing big though.