Balasubramaniaswamy Bagasalai
Other Temples, Thiruvallur District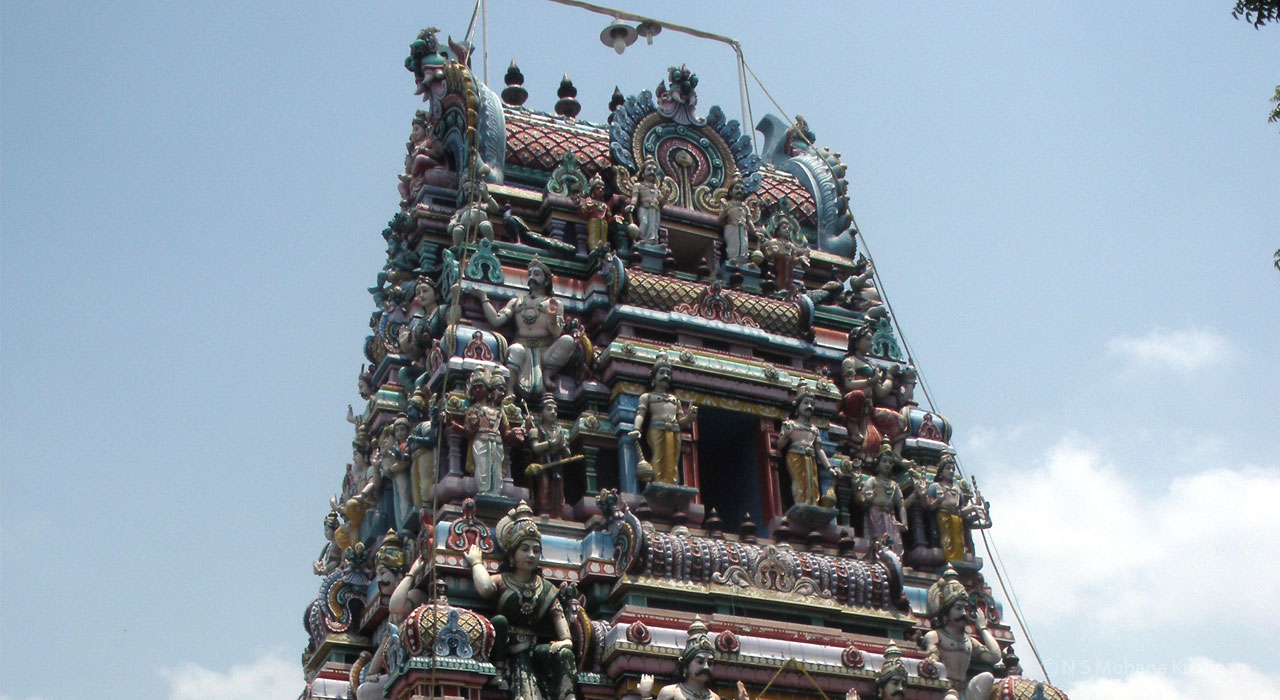 Balasubramaniaswamy, facing east
Ganesha and Muruga with consorts in a separate sannidhi
Balasubramaniaswamy Bagasalai  Temple is in a beautiful location on the banks of the river, shady trees, a very peaceful temple, ideal for a packed lunch and rest too. Balasubramaniaswamy Bagasalai is an east facing temple on the banks of Kusasthalai River with a 3 tier Rajagopuram.  Muruga here is in Brahma Sastha form with one face, four hands, magical peacock and sakthivadivel (lance). In his rear arms are the Akshara Mala (garland) and Kamandalu (vessel) he took from Brahma. This is the form which is considered as the one he took to reprimand and teach Brahma the Pranava Mantra.
In the 3 Hymns of Arunagirinadar sung here at Balasubramaniaswamy Bagasalai he mentions all the death causing ailments that mankind could suffer from and mentions that surrender to Lord Muruga here could provide relief.
From Poonamallee proceed to the Thandalam Junction on the Bangalore Highway where you take the right at the fork on Empee Distilleries to Perambakkam and then onward to reach Balasubramaniaswamy Bagasalai. Public transport is available till Perambakkam and from there you can take a local auto.