Padal Petra Sthalam, Thiruvallur District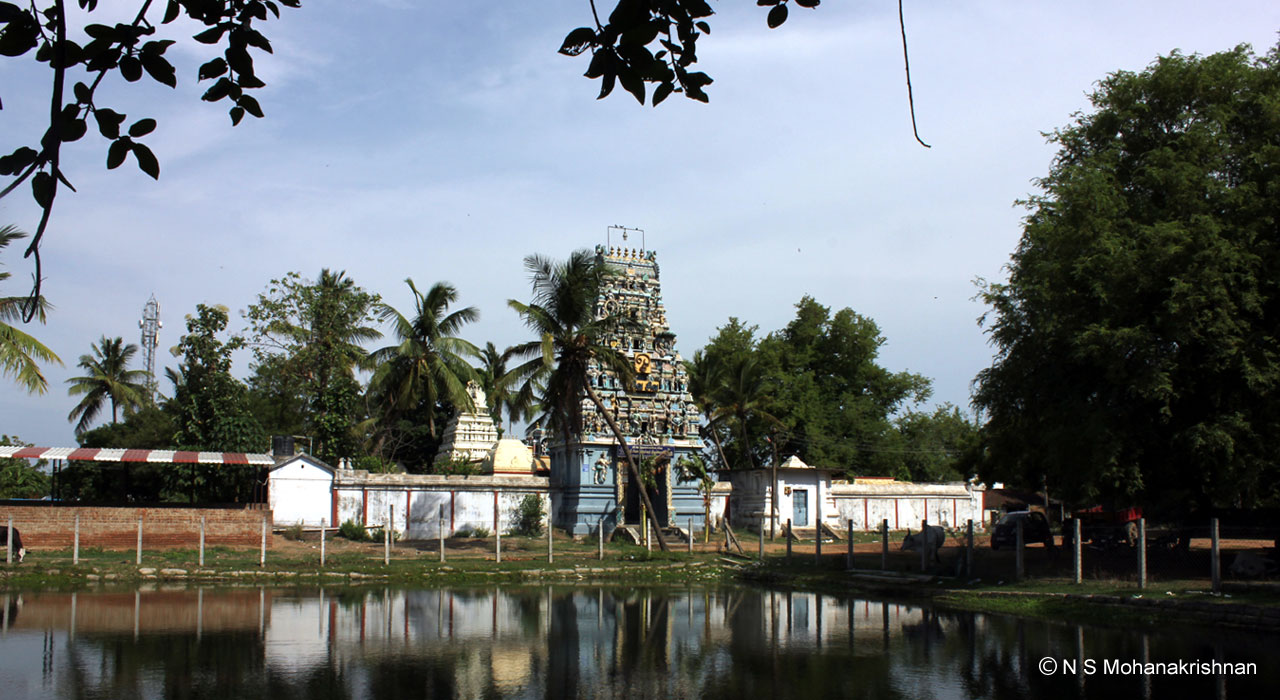 Sivanandeswarar,
Thirukalleeswarar, facing east,
suyambu lingam (self occurring)
Sundara Vinayagar, Kalatheeswarar, Vinayakar, Dakshinamurthy, Lingotbavar, Brahmma, Durga, Chandikeswara, Balasubramaniar, Sakthi Dakshinamurthy, Anjaneya, Nalvar, Somaskandar. Sakthi Dakshinamurthy (Dakshinamurthy with consort) is special here.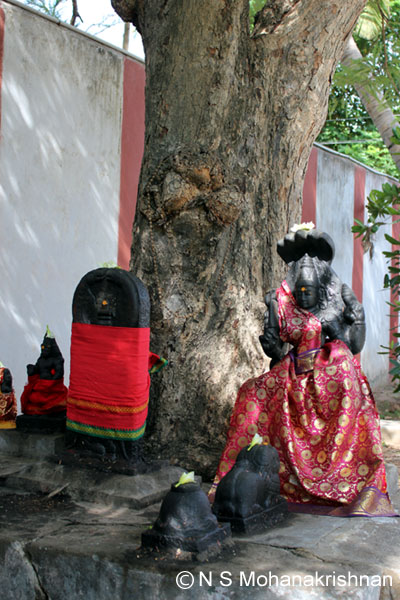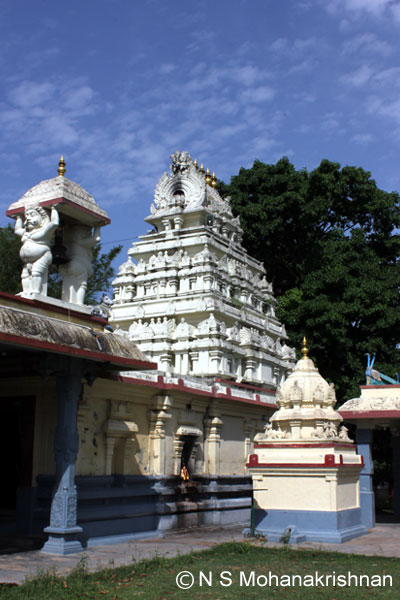 In the Chennai to Periyapalayam road, after entering the road from the Kolkatta highway, reach a bazaar at Kannigaiperur and take a left, drive for about 3 kilometers to reach Thirukallil. Keep left at all road forks as the right fork will take you away to Vengal.
None locally, but if you carry your own food you can sit and eat in the temple and even on the shady road sides.