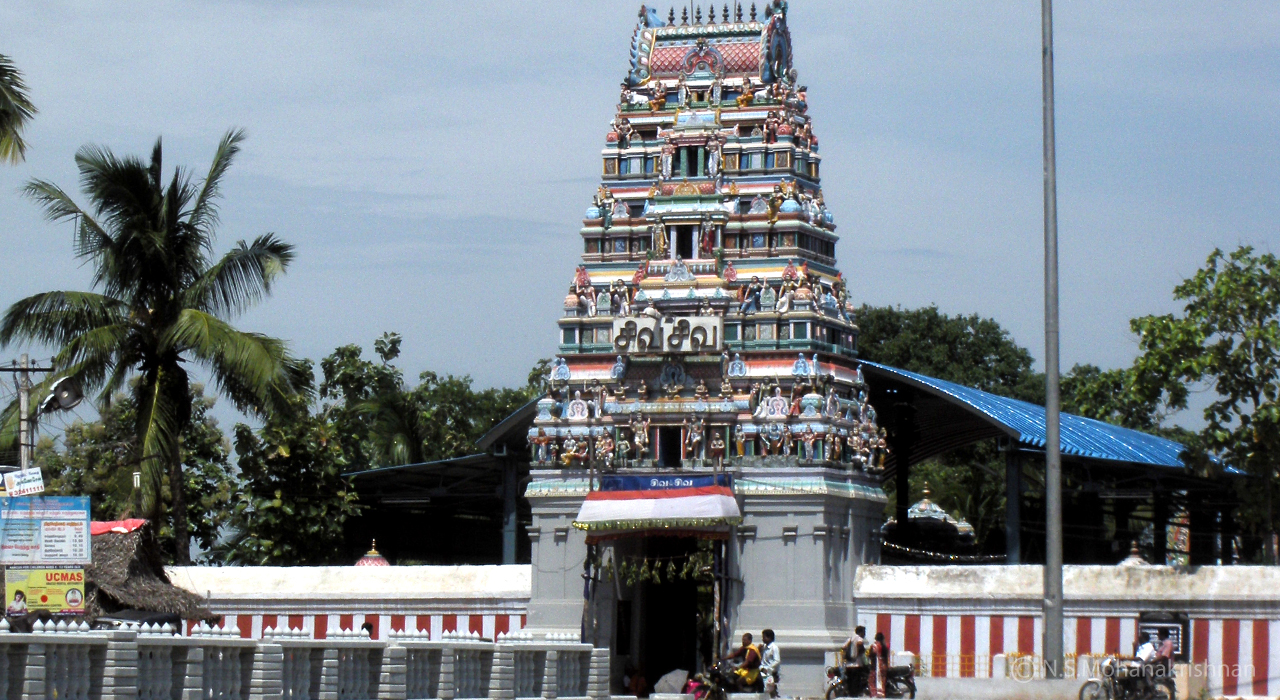 Vedapureeswarar, Verkatteeswarar, facing east
Verkanni, Balambigai, facing south
Balavinayagar, Dakshinamurthy, Sannidhi Vinayagar, Kasi Viswanathar, Kasi Visalakshi, Anabaya Cholan, Sekkizhar, Lingothbavar, Brahma, Chandikeswara, Durga, Bairava, Chandran, Agastya, Suryan, Thanisanibagavan, Moorknayanar, Arunagirinadar, 63 Nayanmars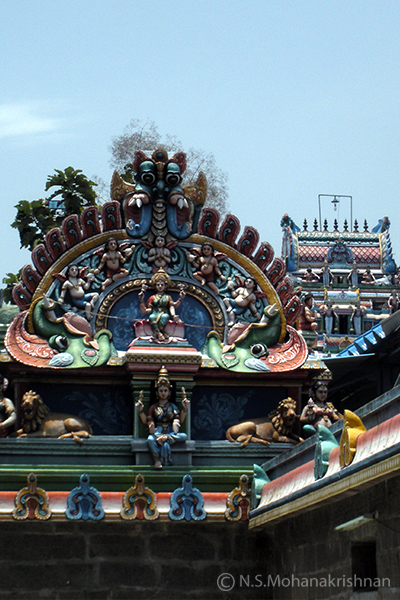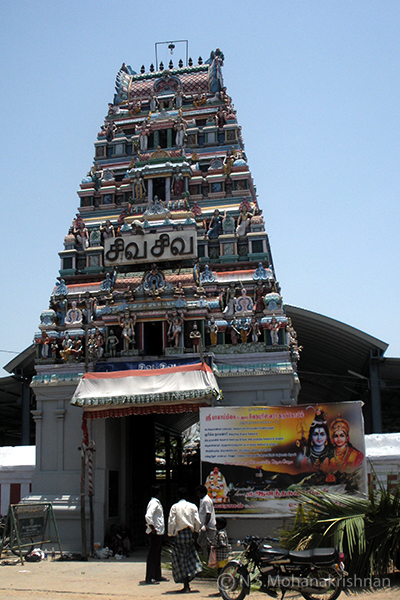 Thevaram hymns have been rendered by Thirugnanasambandar (7th century CE) for the lord here at Thiruverkadu.
Saint Agastya who was sent to southern India to balance the earth during the huge congregation of people in the north for the marriage of Shiva and Parvati is believed to have been blessed by the lord to see the marriage 21 times. Thiruverkadu is one of the spots where he and his disciples saw the scene. Muruga is believed to have been presented his weapon, Lance (vel) here at Thiruverkadu.
Thiruverkadu is north off the Chennai-Poonamalle road and about 1 km west of the more famous Karumariamman Temple.
Small eateries are available locally. Chennai is recommended for food and stay.