Padal Petra Sthalam - Thiruvallur District
Tiruvirkolanadhar, facing east, Suyambu Lingam (self occurring), covered, should not be touched
Tirupurasundari, facing east
Achirutha Vinayagar, Subramanya, Dakshinamurthy, Brahma, Durga, Nataraja, Bairava without his mount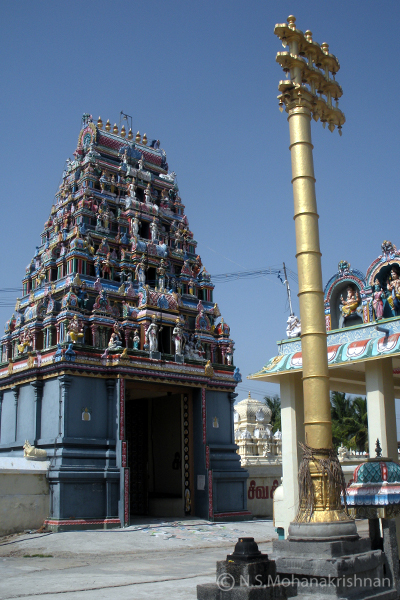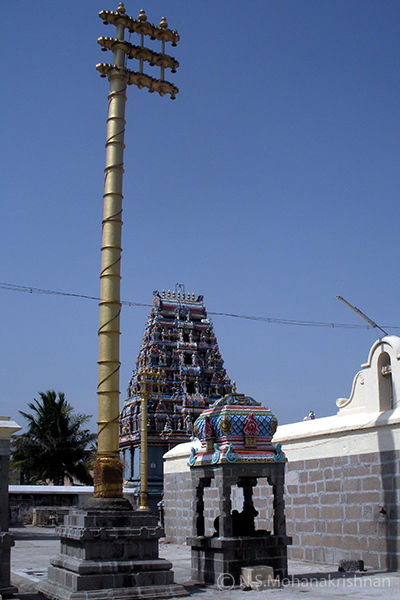 Thevaram Hymns by Thirugnanasambandar (7th Century CE) has been rendered to the lord here at Thiruvirkolam.
The lord is believed to have killed Asuras (Demonic beings) using the Meru Mountain as a bow and hence the name of the place is Thiruvirkolam (vir or vil is bow, kolam is the appearance and pose). After performing his aggressive dance in Tiruvalangadu to subdue Kali, the Lord is believed to have performed his protecting dance to her here at Thiruvirkolam.
At the Thandalam junction on the Bangalore Highway, take the fork on the right adjoining the Empee Distilleries plant (Arkonam Road) and proceed for about 20 kilometers to reach a signboard 3 kilometers before Perambakkam. Here take the fork on the left and take another left at the small Ganesha Temple to reach the temple.
None in the area. Motel Highway's Hotel Durga Prasad and Sri Krishna sweets provide excellent food and snacks in Poonamallee.