Padal Petra Sthalam - Vellore District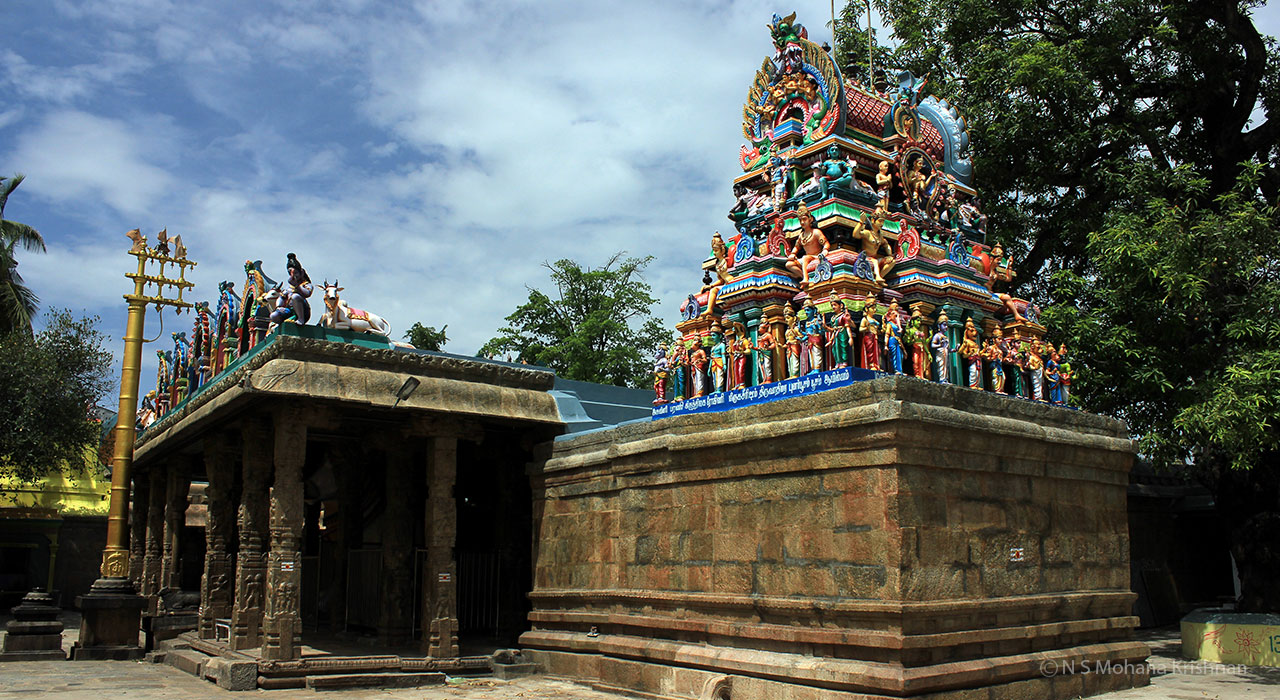 Vallanadar, facing east. Other names – Vilvanadeswarar
Vallambigai, facing east in a separate shrine. Other names – Dhanumathyambal
Main deity Sanctum Niches –  Vinayaka, Dakshinamurthy, Mahavishnu, Brahma, Durga, Chandikeshwara.
Goddess Sanctum Niches – Vinayaka, Annapoorani, Ambal, Durga, Chandikeswara
Outer Prakaram – Ambikeswarar with Rajeshwari. Inner Prakaram – Kasiviswanathar, Chandramouleeswarar, Arunachaleswarar, Sadasivar, Anandar, Sreekandar, Ambikeswarar, Sahasralingam, Muruga with consorts, Arunagirinathar, Guru Eashwara, Vishnu Eashwara, Vidada Eashwara, Aadhivilvanadeeswarar, Sundareswarar, Meenakshi, Bhairava, Surya, Adhikara Nandi, Brahmi, 63 Nayanmars, Sankaranarayana, Padaleswarar, Nataraja, Aghora Veerabadhra, Naalvar, Saneeswara, Navagraha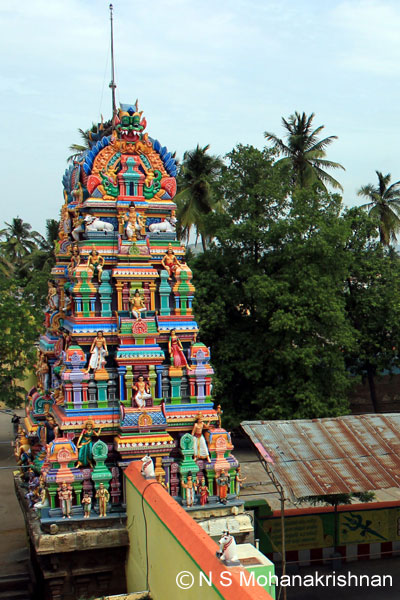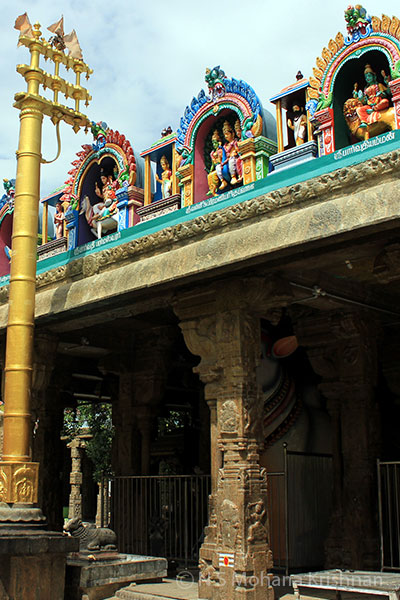 Vallanadhar Thiruvallam is on the Chennai – Bangalore old road just after crossing the Ponnai River bridge. There is also a Railway station here which comes on the Arkonam – Katpadi section.
None locally except tea shops.