Kasiviswanathar, Poigainallur
Saivite Temples - Vellore District
Kasiviswanadar, facing east
Ganesha, Dakshinamurthy, Vishnu, Brahma, Durga, Bhairava, Muruga with consorts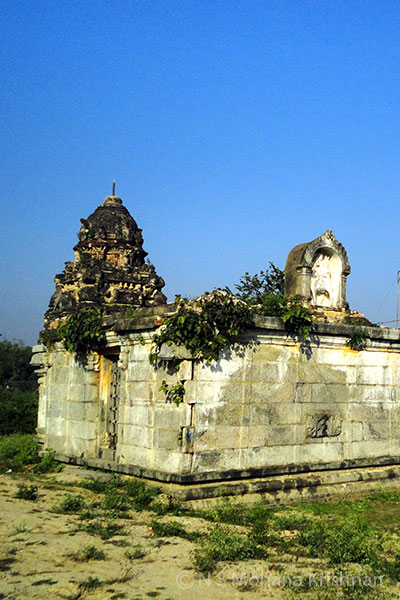 Kasiviswanathar Poigainallur is an ancient temple where some old stone inscriptions are seen. The exact history of the temple is not available as on date.
Poigainallur is on the right side of the highway after you cross Kancheepuram. Reach Dhaamal (you will see the new tall rajagopuram of the siva temple here) and drive a little further to take a u turn to reach Kasiviswanathar Poigainallur which is about 2-3 kms from the highway. Close by is the totally dilapidated Agastheeswarar Temple in a sad state with just the Lingam in a shed.
None locally. Nearest are Kancheepuram and Arcot. The highway has many restaurants including Murugan Idli Shop near Kaveripakkam.