Muktheeswarar, Kaveripakkam
Saivite Temples - Vellore District
Muktheeswarar, facing east
Alangaravalli, facing south
Saneeswarar, Sapthamadhar, Panchalingam, Vinayaga, Dakshinamurthy, Mahavishnu, Kasi Viswanathar, Subramniya with consorts, Mahalakshmi, Brahma, Durga, Chandikeswara, Kala Bairava, Bairamurthy, Balabairavar, Nalwar, Vannimarathu panchamuga vinayagar.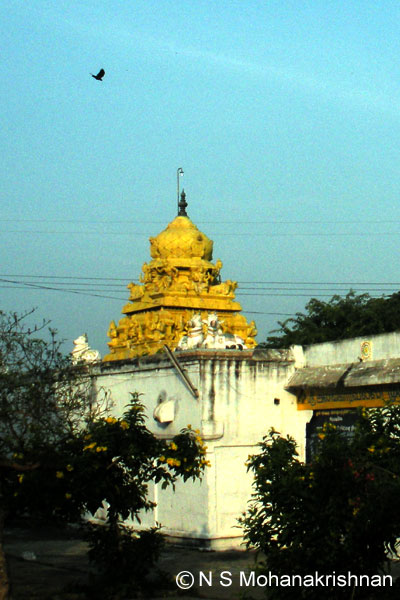 Muktheeswarar Kaveripakkam is an ancient temple but the historical information is not available as on date.
Take a right at Kaveripakkam junction in the Chennai – Bangalore highway and proceed down to reach Azhagiya Ramar or Sundara Varadar temple. From here Muktheeswarar Kaveripakkam is a short distance away to the north east. There are about 7 temples in and around Kaveripakkam. Reach early and cover all these temples.
Kaveripakkam has a few large snack shops where you can get a decent meal.