Vaishnavite Temples - Thiruvallur District
This temple is an east facing ancient and beautiful one. The temple is premises is clean and well maintained.
Prasanna Venkatesa Perumal, Arumandhai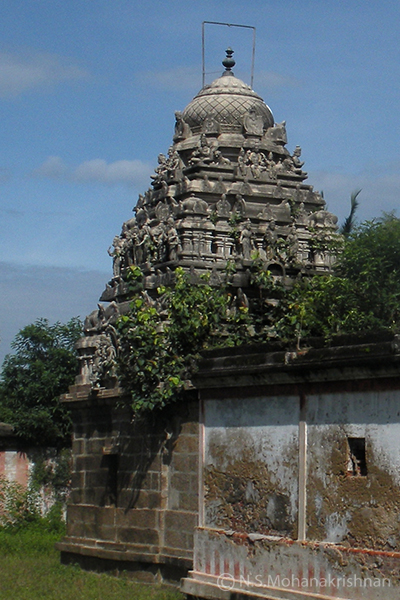 This is a beautiful east facing one with the main entrance in south side.
Chenna Kesava Perumal, New Gummidipoondi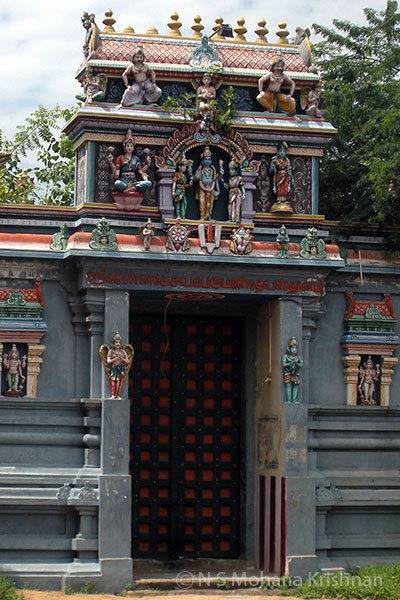 This is an ancient east facing temple, beautiful in all aspects.
The darshan of the large deity in this wonderful temple will remain in your minds forever.
Long beautiful mountains on both sides of the road, a strong breeze blowing and in the middle is this wonderful temple.
Kariamanicka Perumal, Puzhal
This  is a small east facing temple with an entrance door at north. It was dilapidated and renovation work was going on as I visited. It is said that it is 500 years old.
Aadhikesava Perumal, Vadamadurai
This ancient  temple is east facing with a 5 tier Rajagopuram and a Temple tank behind.
Veeraraghava Perumal, Puduvoyal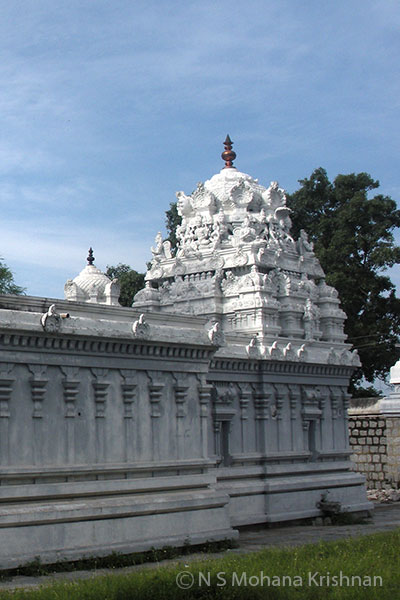 A beautiful, clean and well maintained Temple. It is a 500 year old east facing temple with a 3 tier Rajagopuram
A small, beautiful and ancient temple where like few Vishnu temples you can find a Navagraha Shrine.